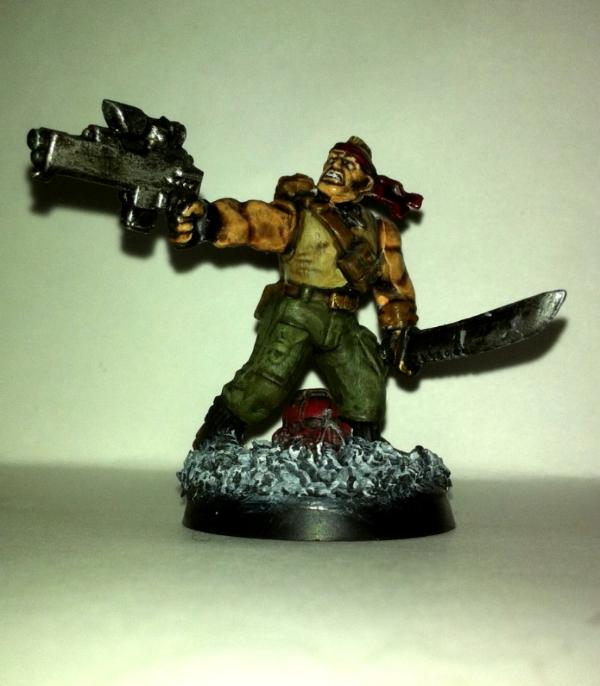 Here is my recent repainting of my original Marbo scratchbuild. He is one of the few models left from my sale of the Alascadian Guard, but I felt he needed a facelift to bring him in line with the planned scheme for my Death Korps of Kremlin.
Compare it to the original scheme and you'll see what I mean: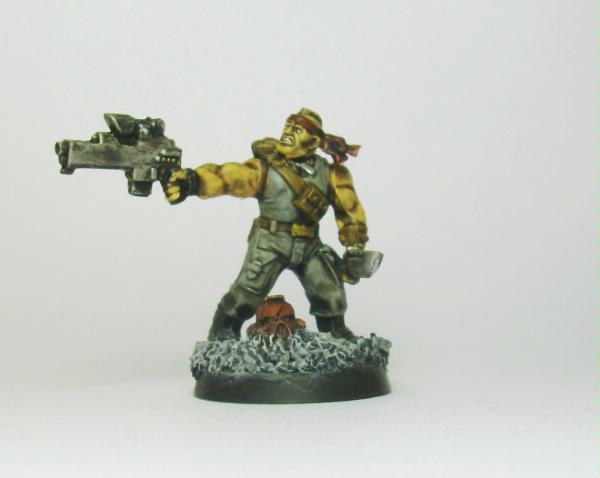 But I am still undecided as to whether I want to try and replicate some form of Russian camouflage, or keep the uniforms a plain olive drab. What do you guys think? Let's get your input.
If possible, give links to pictures of examples!
Until next time,
--FP135